PLAY | THE BEST THINGS TO DO IN NEGRIL, JAMAICA
A gorgeous, island oasis, Negril is the perfect place to escape for a romantic celebration, a girls getaway, or some fun in the sun. The days are full of serenity, relaxation, and adventure, while the nights come alive with reggae music and dancing. During your stay at Skylark Negril Beach Resort, you can explore all the things to do in Negril, Jamaica.
TOP 7 THINGS TO DO IN NEGRIL, JAMAICA
HIT THE BEACH
Skylark Negril Beach Resort is placed perfectly on the soft sands of Seven Mile Beach. Wake up and walk a few steps out your door to stretch out on the sand every morning, explore the island in the afternoon, and come back to the shore to laze about with a cocktail. With the beach readily available, you can enjoy it as much as you'd like.
Bonus: Here are six of our favorite secluded beaches in Jamaica.
EXPLORE THE OCEAN
Swimming and snorkeling in the crystal-clear waters of Negril's Seven Mile Beach are amongst the most popular things to do in Negril; paddleboarding is another favored option, and it's complimentary when you stay at Skylark. Take a short boat trip out to the reef for some snorkeling; abundant clusters of dwarf tube sponges, vibrant coral heads, and a variety of colorful reef fish await you. Here are some of our favorite ways to get out on the water:
HAVE AN ADVENTURE
We encourage guests to get out and enjoy Jamaica's many cultural treasures and offer a full menu of suggested off-premise excursions. This includes natural waterfalls, mineral baths, jungle canopy zip-lining, parasailing, glass bottom boating, and many other fun day-trips ranging from exhilarating to educational. Take a look at some of our favorite spots to explore:
AN EVENING OUT
Jamaica is known for its nightlife, and we know some of the best places to party in Negril. Let loose at a club like The Jungle, watch the sunset at Rick's Cafe, or sip on some tropical beverages at our favorite bars. Plus, our onsite restaurant, Miss Lily's, transforms into a late-night atmosphere after sunset with local and international DJs spinning the latest in reggae and dancehall.
TIME TO DINE
Our island is filled with incredible places to eat. Whether you're here to try the most authentic jerk chicken or want to indulge in fresh lobster everyday, we can point you in the right direction. Plus, Miss Lily's is conveniently located at Skylark Negril Beach Resort. Our vibrant and colorful atmosphere provides the perfect backdrop for dishes such as smoked and seasoned chicken, pork, and fish straight off the grill served with all the classic fixings of "yard" cuisine.
RELAX & REJUVENATE
As soon as you step foot on our property, you'll immediately feel your worries slip away. Take your relaxation to the next level when you book one of our spa treatments. The Skylark Spa, an energetic temple overlooking the tropical gardens, features a full range of massage, foot, and beauty therapies for singles and couples.
ONSITE ACTIVITIES
At Skylark, we work to curate a vast assortment of physical and creative activities. Our weekly scheduled classes include cooking, painting, meditative tours, a tour of the organic garden at Rockhouse, and our Rockhouse Foundation Community Tour. Also available at our cliff-side sister property are daily yoga practices, Caribbean dance, and interval training at the fitness center. For activities at Rockhouse, our complimentary shuttle will bring you to the hotel located just 10 minutes down the road.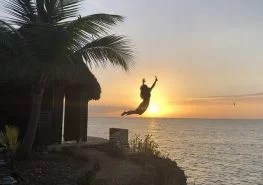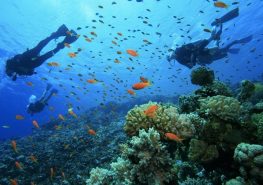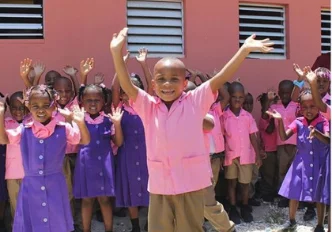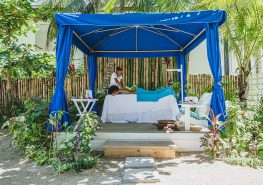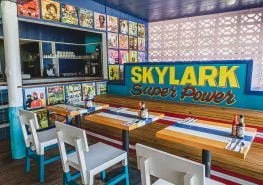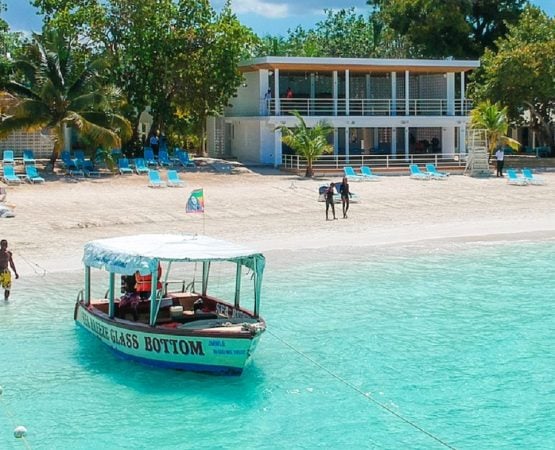 PLAN THE GETAWAY OF A LIFETIME AT SKYLARK NEGRIL BEACH RESORT
Now that you know all of the things to do in Negril, Jamaica, it's time to book your getaway. With stunning rooms, outstanding amenities, and an excellent location on Seven Mile Beach, it doesn't get any better than Skylark. Browse our room types and book your stay today!